Water Damage Coachella Valley CA, Flood Damage Repair and Sewage Cleanup
Call Us 24/7 For Immediate Response
DIAL (760)989-4179
Coachella Valley's #1 Water Damage Experts!
Distinctive Restoration offers water damage cleanup and removal throughout Coachella Valley CA. Once you call we will immediately send out a water damage specialists. Upon arrival, we will start the water removal process. We are water damage contractors that use the best equipment to provide you the best water damage restoration service.
Whether you've discovered flooding from a broken or leaky pipe, damage from frozen pipes, a sewer line break, a sink or toilet overflow, basement water damage, or a malfunctioning appliance like a water heater, washing machine, dishwasher or refrigerator in your home, our flood damage technicians are equipped to handle any water cleanup problem of any size 24 hours, day or night.
Coachella Valley Sewage Damage Cleanup
If you have sewage damage, we also provide safe sewage cleanup and sewage removal to keep you and your loved ones safe. Our team of professionally certified experts have years of experience resolving various sewage repair problems. Sewage can contain high amounts of harmful bacteria and there are serious health risks associated with it. It's critical that you do not try to clean up a mess from broken pipes that are connected to a sewage line. Only trained professionals with the right equipment should handle sewage removal.
The Best Water Damage Restoration in Coachella Valley
When your home is being threatened by water damage from flooding or leaks, Distinctive Restoration is the water damage company with the expertise to prevent or repair the devastating effects water can have in order to help preserve and restore your property. When you have an emergency water damage crisis on hand, call us to handle all your water damage repairs. We provide services to all residential and commercial water damage victims in Coachella Valley and it's surrounding areas.
Distinctive Restoration is located at 73983 Hwy 111, Palm Desert, CA, US and can be reached by phone at (760) 989-4179.
Our 24hr Response Team is standing by. Call now for a FREE estimate!
Customer Testimonials
Find out what people are saying about Distinctive Restoration.
- Scott Y. (La Quinta)
"We have used Brandon and his company many times. I highly recommend them for all of your flooring needs."
- Linda W. (Palm Desert)
"This company was honest and reliable. They performed the work above and beyond expectations and we will be using them for all of our apartments and any HOA services needed. It's best to go with smaller family owned companies in this desert as they take their time to be there for you."
- Mike J. (Desert Real Estate Broker)
Tile Installation: "I do a lot of different work for my clients. I have referred this company many times over the last several years. Every time I refer them, they make my customer's happy. They do quality work for a good price. Their customer service is the best in the business. I like that they are a one stop shop and they can handle anything that I need."
- Sharron T. (La Quinta)
Carpet/Rug Cleaning: "Wonderful people to work with! Hard working and very courteous. Would highly recommend them to friends."
- Judie B. (Indio)
Tile/Grout Cleaning: "In every way the staff that visited our home (Erik and Tony) were professional, efficient and very easy to work with solving odds and ends at the end of the job. Outstanding is the best word to describe their work. While some might thing that the company is a bit expensive, we would counter with this: you get what you pay for and we got excellence!"
- Greg D. (Indio)
Carpet/Rug Cleaning: "We are currently waiting on new bath flooring before the carpets are cleaned by Distinctive. That should be done in about two weeks. So far Eric has been prompt, courteous and easy to work and schedule with."
- Patricia C. (La Quinta)
Tile/Grout Cleaning: "These guys are courteous, polite, friendly and hard working. Best investment we made. Our tile floors look brand new. That's what they promised and that's what we got….! highly recommend them to anyone wanting A+.quality work!!!!!"
- Bruce K. (La Quinta)
Tile/Grout Cleaning: "Distinctive Floor Care's employees are personal, professional, and efficient."
- Mike F. (Palm Springs)
Carpet/Rug Cleaning: "Excellent work and service!"
Professional – Dependable – Knowledgeable – Affordable
The desert's premier flood cleanup, water damage restoration, and floor care company.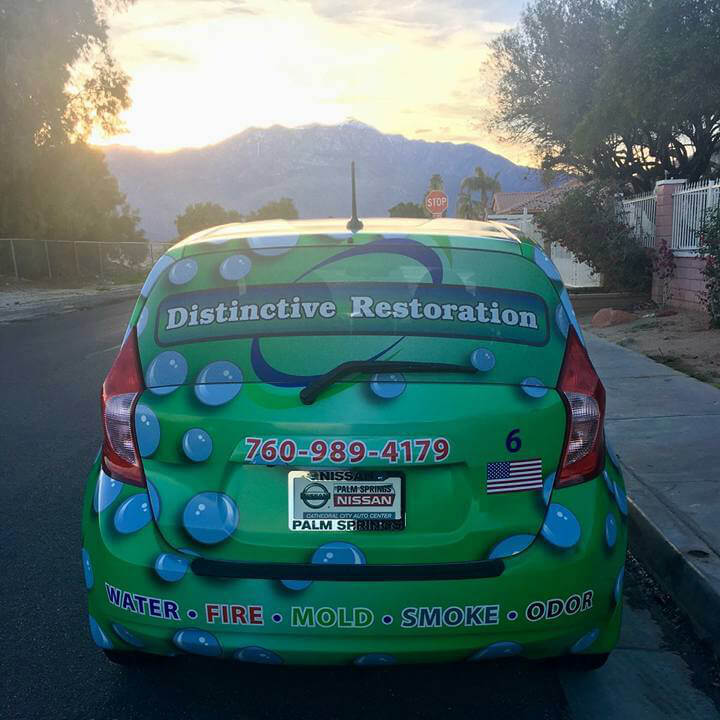 Our Philosophy
We are happy to have you as a customer today, but just as important, we want you as a customer, tomorrow!
We know that once you have used our service you will choose no other. Please take a moment to look at our customer reviews. Our mission is to be the best, not the cheapest, therefore our reputation relies on your satisfaction.
Our Guarantee:
Each and every customer is important to us.
We continually strive to serve our customers with the best service possible.
However, if we fail to meet your expectations with any service performed, simply contact us within 30 days and we will be happy to address any concerns you may have.