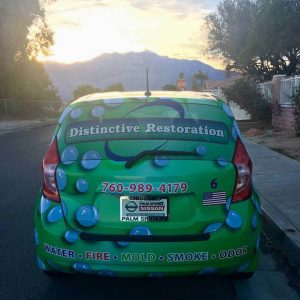 Distinctive Restoration offers water damage cleanup and removal throughout Palm Springs CA. Once you call we will immediately send out a water damage specialists. Upon arrival, we will start the water removal process. We are water damage contractors that use the best equipment to provide you the best water damage restoration service.
We take pride in our commitment to help make people's lives better during a time of need. Our locally owned and operated family business takes the task of restoring our local community seriously. Honesty, integrity, and professionalism are always a top priority of our experienced restoration team, while maintaining a safe and comfortable environment for our employees and customers.
Whether you've discovered flooding from a broken or leaky pipe, damage from frozen pipes, a sink or toilet overflow, basement water damage, or a malfunctioning appliance like a water heater, washing machine, dishwasher or refrigerator in your home, our flood damage technicians are equipped to handle any water cleanup problem of any size 24 hours, day or night.
Our work is done in house. Our IICRC certified employees are trained professionals who will treat your home, office or apartment building with respect and care. We have all the labor force, equipment and knowledge to protect your property from further damage.
---
24/7 Emergency Water Damage Response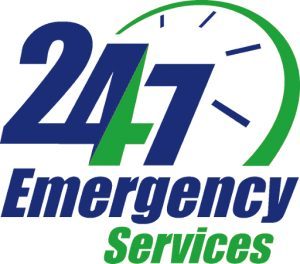 Unfortunately life happens – Our 24/7 Emergency Response Team is standing by for Residential, Commercial, Hotel, or Industrial water damage threats.  Our team can handle big or small water restoration projects; from toilet and appliance overflows to busted pipes, sewer back-ups and any natural water disaster. Recognizing the trauma and emotional disruption that many can experience, we work compassionately, professionally, and quickly.
We offer:
Respectful handling of your property as if it were our own
Utmost care for handling furniture, collectibles, even a child's sentimental artwork
We will work with insurance agencies and adjusters
Help with your claim so you can get the proper reimbursement; each project is fully documented, photographed and recorded for the submission of insurance claims and reimbursement
Bill your insurance directly
In many cases, we can even waive your deductible
A restoration process unrivaled in its effectiveness
When your home is being threatened by water damage from flooding or leaks, Distinctive Restoration is the water damage company with the expertise to prevent or repair the devastating effects water can have in order to help preserve and restore your property. When you have an emergency water damage crisis on hand, call us to handle all your water damage repairs. We provide services to all residential and commercial water damage victims in Palm Springs and its surrounding areas.
No matter what your needs, we are here for you any time, day or night, 365 days a year with almost half a century of restoration experience.
Our 24hr Response Team is standing by. Call now for a FREE estimate! (760) 989-4179
---
The Aftermath of Water Damage in 
Palm Springs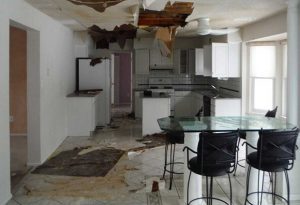 Dealing with Palm Springs water damage yourself is an expensive proposition. The costs for tools and materials such as towels, sponges, boots, protective clothing, respirators, cleaning supplies, pumps and ventilation fans can quickly mount, costing you hundreds or thousands of dollars from the start. And the expense will grow along with hazardous mold if your efforts fail to completely repair the problem and thoroughly remove the water.
Heavy rain, storms, flooding, and busted pipe problems can devastate your Palm Springs property in a short time. Along with causing hazardous mold, water damage can:
Weaken structures
Cause wood rot & swelling
Cause nails and fasteners to loosen
Waiting to start the cleanup process can result in serious damage and additional loss as well as cause mold and other problems to arise that can lead to serious health issues. The clock is ticking, and the sooner you call Distinctive Restoration, you can rest assured knowing that your home or business will be safeguarded from hazardous mold and additional damage. A prompt response can save between 15%-40% on water damage claim costs! The sooner the structure is dried and ventilated, the less damage it is likely to sustain.
---
Palm Springs Water Damage Repair Technology
Distinctive Restoration uses state of the art equipment, thermal imaging, and psychometric science (a proven process that properly manages dehumidification and temperature to most effectively and efficiently facilitate evaporation and drying!) to dry, dehumidify, deodorize, disinfect, and restore your home or business with minimal disruption so that people can get back to their normal lives.
High Capacity Air Movers create a vortex, similar to the motion of a tornado.
A Low-Grain Refrigerant Dehumidifier draws in cool, wet air and blows out warm, dry air.
Other advanced drying equipment and techniques speed drying without creating damage.
Our process helps ensure the best possible outcome and allows us to save more of your belongings!
Measure the moisture content of materials.
Monitor and log progress so we know the actual drying time.
Ensure restoration to the appropriate drying standards.
Call Distinctive restoration now so we can shoulder the burden and you can focus on getting your life back to normal.
Think you have a leak? You don't have to open or tear down a wall to see what's happening behind it. Thermal Imaging is a unique and powerful technology implemented by Distinctive Restoration that has many useful applications in flood damage restoration, fire restoration, and mold removal. Our thermal imaging cameras enable us to see and measure heat for a comparison of small temperature differences.
The bottom line is, with thermal imaging, Distinctive Restoration can:
Often determine the source of a problem before any repairs begin
Find trapped water and moisture in walls and ceilings
Identify moisture issues and prevent mold and mildew from developing
Locate broken water lines behind walls. This will lessen larger demolition and repair costs
Find 'cold spots' inside walls associated with wet insulation
Sewage Damage Cleanup & Removal
A sewage backup rapidly spreads filth and biohazards throughout your home or business. Cleaning this sewage damage up quickly isn't just a matter of cleanliness. It's also a safety concern. We provide safe sewage cleanup and sewage removal to keep you and your loved ones safe. Call Distinctive Restoration immediately if you need sewer backup repair. We're ready to take your call twenty-four hours a day, seven days a week, 365 days a year. Don't give toxic materials the chance to saturate your walls and floor. A quick response is the only way to save your space and prevent serious issues to take root in your home. Only trained professionals with the right equipment should handle sewage removal.
Our 24hr Response Team is standing by. Call now for a FREE estimate! (760) 989-4179
More About Palm Springs CA
The city became a fashionable resort in the 1900s when health tourists arrived with conditions that required dry heat. Because of the heat, however, the population dropped markedly in the summer months. In 1906 naturalist and travel writer George Wharton James' two volume The Wonders of the Colorado Desert described Palm Springs as having "great charms and attractiveness" and included an account of his stay at Murray's hotel. As James also described, Palm Springs was more comfortable in its microclimate because the area was covered in the shadow of Mountains to the west and in the winter the mountains blocked cold winds.
We provide services to all of Palm Springs CA, including 92262.
Some locations we provide service around include Wet 'n' Wild Palm Springs.
---
Request a Free Estimate
Only sign consent when you're informed and comfortable with our proposal. We will work directly with your insurance company keeping the process as stress free as possible for you. We can start work right away (most jobs are complete within 3-5 days).